We know servicing your car can be stressful – fees, usage of genuine parts, and just the hassle of having to bring the vehicle in to service. 
We understand, and GoCar is proud to introduce GoCar Garage. We offer car maintenance and repair services for all makes and models at our GoCar Garage in Petaling Jaya, conveniently accessed via your GoCar mobile app.
GoCar Garage solutions all car drivers will love
1. Get a replacement car: get a GoCar while your car is being serviced (for FREE)
With GoCar Garage, you do not have to wait while your car is getting serviced. Book a GoCar with FREE 2 hour GoCar promo code which will be sent to you once the service booking is confirmed. Ensure to pre-book the usage of the GoCar to avoid disappointment.
Note:
You will need to ensure you have already uploaded your IC, Driver's License and selfie with your driver's license for verification purposes. Allow up to 24 hours for approval
You are free to book any GoCar Share (applicable to Round Trips only) vehicles, at any GoCar locations
This is only valid for 2 hours, capped at RM20 while your car is being serviced on the date of your service appointment
If you need the vehicle beyond 2 hours or RM20, those hours are chargeable and extra amount need to be paid
2. Save time: get your car serviced without leaving your house or office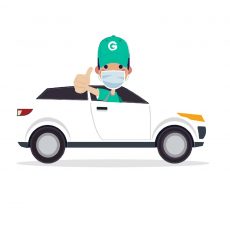 Request for GoValet service where we will pick-up your car from you and send back to you after the servicing is completed at a minimal fee.
Note:
Available at Klang Valley area
GoValet fee indicated in the app and payable together with your service invoice
3. You're in control: pre-approve costs via GoCar mobile app before we proceed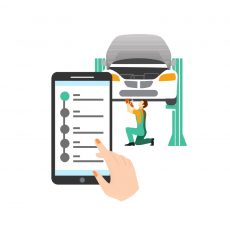 View the quotation for the service and repairs via the GoCar mobile app, and approve it before we proceed with any repairs. And once the service is done, make your payment via the GoCar mobile app (via credit or debit card).
With GoCar Garage, you can relax knowing we have trained technicians, use genuine parts, and offer affordable servicing packages starting from RM98.
Ready to book your appointment?
Have questions? We have the answers.
Book your service appointment now