Floods have been happening through out Malaysia in recent weeks, which has left many stressed out with home and car repairs, damages to items owned and more.
We understand that these can be very trying times, especially with many Malaysians not having Special Peril coverage with their insurance, which covers damages to vehicles due to floods.
If you were part of the unfortunate few who were affected, you might be want to consider our GoCar Garage Flood Assist Program.
Open to all makes and models, customers will get:
25% OFF Parts & Labour
Option for  0% monthly instalments Maybank Ezy Payment Plan, available for Maybank credit card users
2 weeks FREE use of GoCar OR 50% off selected GoCar Subs models
Need towing assistance? Contact us at 1300-30-2633. Our team will be happy to assist (towing fees apply).
Ready to book your service appointment?
Book your appointment via GoCar mobile app.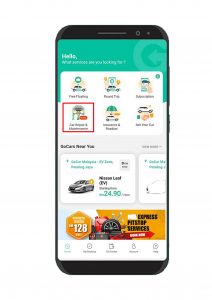 Step 1:
Download GoCar Mobile App, register and click on "Car Repair & Maintenance" icon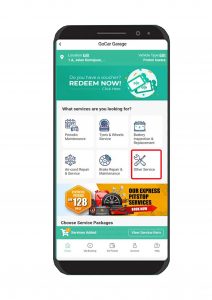 Step 2:
Click on "Other Services" icon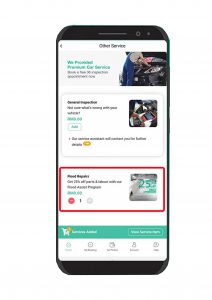 Step 3:
Select the package "Flood Repairs"
Terms:
The Flood Relief Assistance will run with immediate effect until 31 March 2022
Available exclusively at GoCar Garage Petaling Jaya.
2 weeks use of GoCar or 50% off GoCar Subs subject to availability
Towing charges apply.
Book your service appointment now